Zodra je meer rust hebt, ga je je meer ontspannen. Hierdoor voel je je lichaam beter en wat er in je om gaat, dus je krijgt meer verbinding met jezelf. Dit zorgt er voor dat je vervolgens andere keuzes gaat maken, daardoor beter voor jezelf zorgt en meer zelfvertrouwen krijgt om te dingen te bereiken die je wil.
Wil je meer informatie over hoe de ondersteuning binnen de Praktijk Just Be One je daarbij kan helpen, wil je een GRATIS kennismakingsgesprek, of wil je graag gelijk een afspraak maken, vul dan je gegevens in met je vraag en dan krijg je zo spoedig mogelijk antwoord.
Klik op de volgende link voor de tarieven/investeringskosten: http://just-be.one/tarieven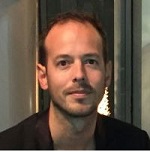 Ik begeleid je graag met jouw innerlijke reis!
Hartelijke groet,
Benito Luis Otero Mathijssen
- Tantric bodywork & De-armouring Practitioner
- Tantra Therapist (official certification in May 2023)
- Reconnective Healing Foundational Practitioner
- The Reconnection Certified Practitioner
- Energetisch Systeem Therapeut
@Just Be.One